Government Video Production
Government Video Production In Washington DC
Video solutions are essential for many government agency functions, from training to marketing and spreading awareness. Organizations' public affairs officers (PAOs), training managers, contracting officers, and other media professionals need the highest-quality projects to ensure their messages are clear, engaging, and well-designed — plus adhere to many often complicated rules and regulations.
The Rock Creek Productions team delivers creativity and expertise to ensure your government videos are top quality. Our dedicated professionals have been serving the Washington, D.C., area as a subcontractor for more than 25 years, and have served government agencies including the Department of Defense (DoD) and Environmental Protection Agency (EPA). We are committed to being the partner you need to produce top-quality video content.
Why You Need Government Video Production Services
Government entities have unique requirements when it comes to video. Agencies and organizations need to provide viewers the right balance of professionalism and creativity, and that requires partnering with a team that can help their video content meet the following requirements:
HIGH ENGAGEMENT
An agency needs to connect with people to train them on sensitive matters, give important updates, and inspire them to act. Videos from Rock Creek will share the right message and engage your target audience.
EXPANDING YOUR REACH
More people are engaging with video today than ever before. Incorporating video into an organization's training or digital marketing strategies means it can reach more people and communicate ideas in a way they find most appealing.
PRODUCTION EQUIPMENT
Groups may have the best ideas but no way to execute them. Rock Creek's team of producers, writers, and skilled production specialists deliver the tools and technologies necessary to create stunning, high-quality videos.
Every aspect of video creation can be left to our team, from planning to filming to editing. Call Rock Creek today to set up a consultation about your video production needs.
Our Tailored Government Video Production Services In DC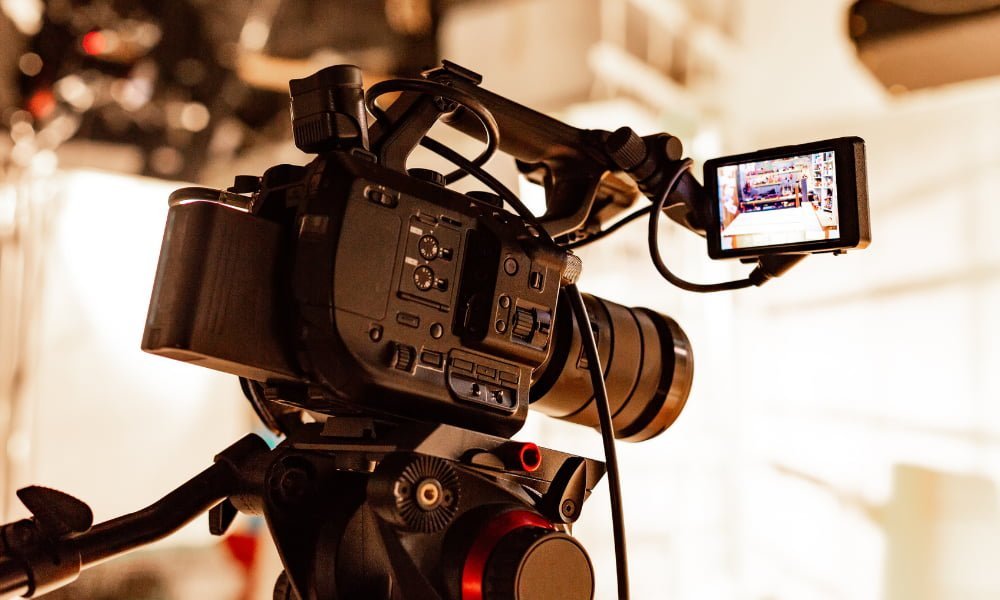 The right group of skilled professionals who pride themselves on dedication, care, and expertise in their respective crafts can mean the difference between a project that hits its mark or falls flat with viewers. At Rock Creek, we use our 25+ years of experience to provide:
TRAINING VIDEOS
Get the help your organization needs to create professional educational videos, whether you are onboarding new staff members or training those serving the country.
PUBLIC SERVICE ANNOUNCEMENTS
Work with skilled specialists with decades of experience to create a PSA that will truly reach its intended audience, inform the public about an issue, or raise awareness about causes.
MARKETING AND SOCIAL MEDIA
Sometimes groups need a simple, yet creative video to get the word out there about their agency. Rock Creek can help create the right promotional approach.
DOCUMENTARIES
Agencies sometimes require expertly made documentaries that showcase issues addressed by government agencies. Our team has decades of experience to create one that is as impactful as possible. We'll walk you through the process from ideation to post-production.
Rock Creek is an expert provider of governmental videos with over two decades of experience serving the nation's capital. Contact us today to talk through all available options.
Washington, D.C.'S Go-To For Video Production Services
Your agency simply can't afford to be careless with your videos. It needs engaging, creative, and well-made productions to effectively communicate its important messages. Rock Creek Productions helps deliver better videos with:
25 years of experience
A unique approach to storytelling
Award-winning productions
Full-service video offerings
Endless versatility
Skills using the latest technologies
Our team knows exactly how to deliver government video production in Washington, D.C. We always deliver high-quality professional videos and excel at every step of the production process. Contact Rock Creek for more information about our services.