Promotional Video Production
Promotional Video Production In Washington DC
If you are in need of promotional video production in D.C., Rock Creek Productions has the experience and equipment necessary to help you create an informative, engaging promo that will both entertain and inform your customers. You can use promotional videos to:
Market new products and services
Notify employees and clients about new company policies, directives, and initiatives
Establish new branding
No matter what message you are trying to convey, it can be enhanced by posting a professionally shot video on your website, YouTube channel, or company social media account.
At Rock Creek, we are pleased to offer promotional video production services to help you enhance your brand's appeal and reach a wider audience. For more than 20 years, Rock Creek has been the go-to video production company for businesses in Washington D.C. and the Mid-Atlantic. We have worked with Esko Bionics, the DHS Centers of Excellence Summit, the Environmental Protection Agency, and more.  Our seasoned team of creative experts will sit down with you to discuss the message, branding, audience, and overall purpose of your promotional video project, and offer unique solutions tailored to your particular needs.
Why Your Business Needs Promotional Video Production Services
Promotional videos offer your business a unique opportunity to reach customers on a personal level while demonstrating your product's attributes with little effort on the part of the viewer. Keeping your business competitive means taking a multi-tiered approach using the latest technology. A quality promotional video allows customers to learn about your product in an enjoyable pressure-free setting.
PERSONALIZED APPROACH
Rather than reading about your product or service, a promotional video encourages the customer to engage more directly. Human interaction, even virtually, helps to establish trust and brand loyalty in the customer by encouraging them to relate to a story or brand message conveyed by dynamic individuals and targeted visuals. Use promotional videos to create a brand personality that makes customers want to become part of your story. 
SHOW AND TELL
Regardless of the simplicity of your product or service, written instructions and photographs are a poor substitute for a product demonstration. Take the opportunity to capture your customers' interest with an interesting demo that shows how the product works. Not only does a promo video demonstration allow you to explain the more complex or unique features of your product, it makes it easier for the customer to visualize themselves using the product. 
EASY ACCESS
Customers are more likely to engage with promotional material that grabs their attention and requires little effort. Using attention-grabbing visuals and high quality sound, promotional videos connect to the customer on visual and auditory levels, increasing their potential for engagement, and ensuring that you reach the widest range of customers. 
EDUCATION AND ENTERTAINMENT
Video promotions should provide the customer with information about the product that they did not already know. A quality promotional video will be entertaining enough to keep the customer engaged, while educating them about the unique benefits of your product or service. 
With entertaining promotional material, your customer will be more likely to watch the full video, remember your product, and associate it with positive feelings.
Washington DC's Premier Video Production Company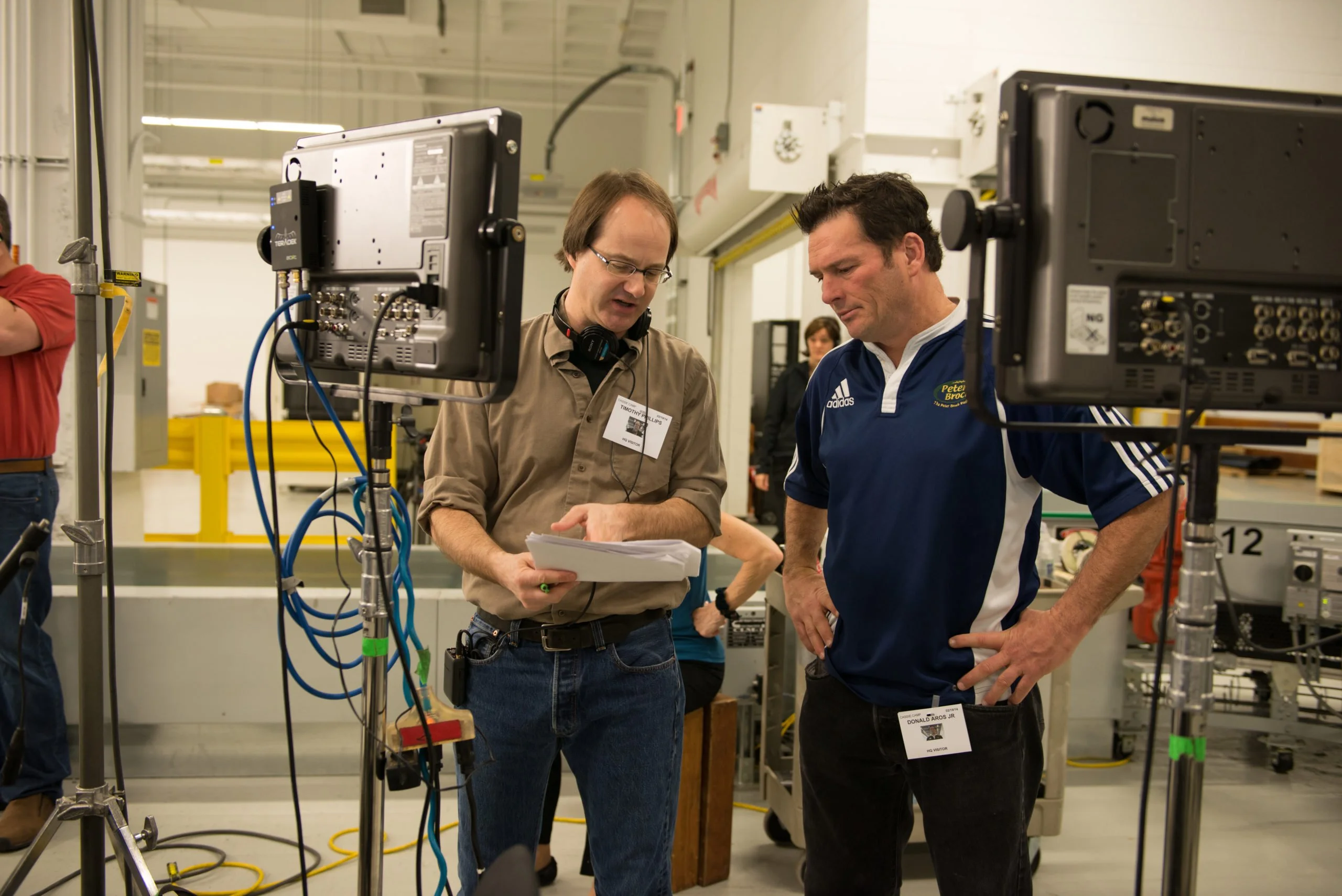 Video production is a collaborative art. Rock Creek's seasoned production team combines cooperative creative energy with in-depth technical knowledge and state-of-the-art production equipment to establish a professional environment where we can make your promotional ideas a reality. We:
Use the latest technology to skillfully weave a story that incorporates actors, cinematography, lighting, music, and sound effects into a compelling and immersive experience.
Have the versatility and industry expertise to handle any project, from promotional shorts to full-length feature films. 
Tap into our extensive hands-on experience both in the studio and on location, using our knowledge and production capability to meet your production needs quickly and efficiently. 
Our high degree of efficiency and ability to field multiple production teams simultaneously allows us to provide customers with superior quality video production at competitive prices. In fact, our customers know that they can rely on us to complete their projects with the utmost speed and efficiency, within budget.
Cutting-Edge Equipment In The Hands Of Seasoned Professionals
Whether you are in need of on-location filming or in-house, we have the equipment and experience to keep your production running smoothly. What we offer:
Our 5,500 sq ft studio in Herndon, VA features an extendable stage, 23′ wide Infinity Cyc, green screen capabilities, make-up and green rooms, and a set and a prop workshop. 
Rock Creek uses high-definition 4K Sony CineAlta and BlackMagic Mini Ursa Pro cameras, with a selection of Zeiss digital cinema prime and Canon Cine variable zoom lenses, for gorgeous imagery. 
To ensure that every aspect of production is covered, we maintain a comprehensive selection of support equipment, including mobile camera platforms, a Steadicam, and handheld Mōvi gimbal system, a 4K resolution aerial drone, a compact slider dolly, a jib, and vehicle mounts. 
We also offer a variety of production services, including electrical, grip, lighting, audio recording, and video monitoring.
We edit all our video productions in-house using the latest MacPro-based Avid Media Composer/Symphony and Adobe Premiere editing systems, DaVinci color correction, sound design and enrichment, and closed- and open-captions. 
All of our deliverables are available in uncompressed, high-definition Quicktime ProRes files, as well as a variety of digital formats. 
At Rock Creek, we know that production doesn't stop once the cameras stop rolling. We offer a host of top-quality post-production services to ensure that your final product is polished, professional, and ready to air. 
Contact Our Promotional Video Experts Today
A full-service film, video, and media production company in Washington, D.C., Rock Creek is pleased to offer award-winning digital storytelling with top-quality professional services for our customers across the Mid-Atlantic region and around the world. With more than two decades of experience producing quality video productions for businesses, non-profits, government, and military clients, we have the knowledge and versatility necessary to make your production a success. 
Contact the experts at Rock Creek Productions to learn more about our promotional video production in D.C. We also serve customers in the Asheville NC area.